Are you frustrated with your current CPA or Accountant? Is your CPA just a Scorekeeper rather than an Expert and Trusted Business Adviser? Then you will find our Accounting, Tax and Audit Firm different. Let's list just a few of the ways:
We return your Calls and Emails promptly
Our work is guaranteed on time with no IRS and State Tax and Compliance Penalties (Clients References Available)
We frequently meet or converse with you on your business objectives and concerns and discuss your Financial Position through expertly prepared Management Financial Statements with Key Ratio Indicators.
We ensure that your Business Tax Returns do not contain 'RED FLAGS' putting you at high risk for a stressful, drawn out, expensive audits
When you talk with us, you are getting our full attention. We really put efforts to understand YOUR business and give you advise and guidance to increase profits and reduces taxes
We upfront discuss and document your expectations; our offered services and fees so they are no hidden charges
Despite our range of expertise, we have continually maintained over the years the personal touch with our clients. Clients love knowing that they will be dealing directly with one of our dedicated professional Accounting and Audit Staff
Our Staff include proven consultants in such fields as Business and Personal Tax Returns, Quick books Set up and adviser, Expense and Cash Flow analysis; and preparation of Review and Audited Financial Statements. Please visit the Business Services Section of our website
Call 732-669-7214 for a no obligation informal meeting to discuss your specific accounting and tax situation.
Services We Offer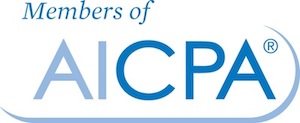 Client Testimonials
Mike is a true professional who is able to complete assignments on time and get everyone around him motivated. Mike was part of my company's outsourced audit team. He visited our offices across the country and was able to get the various staffs to work with him on a very difficult and complex project that involved the need for cultural change. I hire Mike whenever I can and I recommend him unconditionally.
Guy Royston, VP of Finance, TRC Companies, Inc.
Read More...